Once upon a time there was a very happy trinket.  she was just a small human girl person, but joy and friendship filled her up more than she could hold.  
one day while walking in the wood, she came to a Castle ! it was imposing and dark, huge and ancient.  inside, she found there were many creatures of the night.  trinket found Elvira, the Queen and no One was so nice to her.  Elvira gave trinket Her protection.  Though, as trinket came to the Castle more and more, she found that other beings that lived there also treated trinket with care and friendship.  soon the castle became trinket's home.  she spent more and more time and met so many wonderful beings.  the castle became trinket's home, and Elvira the Queen gave her a room of her own !
one day, when Lucifer came in, trinket tried to get His attention.  and He gave it.   He would let trinket sit with Him when He was in the castle and one day He said she was becoming His favorite human.    trinket belongs to Lucifer now, and there isnt a more spoiled girl anywhere ! He made her collar, a delicate necklace, from 30 pieces of silver and it reads "The Devil's Own".
trinket keeps a photo album !
trinket was kidnapped once !
its ok though she was rescued
Last edited by trinket on Wed Aug 02, 2017 10:58 am; edited 2 times in total
Last edited by trinket on Tue Aug 15, 2017 12:07 pm; edited 4 times in total
aug 1 2017
trinket chooses a journal from her bag and, curling into Lucifer's throne, she opens to a fresh page an draws a butterfly that covers the bottom half of the page
today ! alyssa came home.  it was such a happy day to see her and the castle was so busy !    Ashly came acourse and She kept picking alyssa up every time someone else came in !   trinket loves when people come home.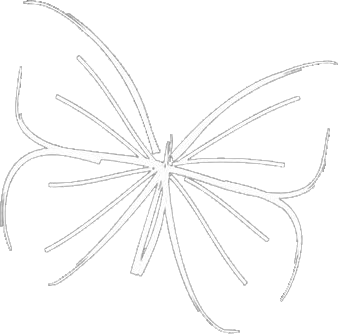 You're too damned cute, you know that? Tries not to peek the journal but fails and smiles It was a wonderful day. Maybe I won't sulk as much and next time I will be able to control myself a bit more. Shakes my head doubtfully



Posts

: 3


Join date

: 2017-07-03



grins happily and hugs Y/you both

it certainly was a wonderful day for me as well, one of many to come for sure!



Posts

: 3


Join date

: 2017-08-07



curling up in Lucifer's throne, trinket hugs her journal to her an smiles.  just thinkin a minute, bout today.  

today seein Master was so happy !    acourse always seein Him is !  and always being home is happy too.
know how   Master teaches things, and i can grow and learn from Him.  and how it always seems so simple,  after He says it.  
today i found that more more family can help me to learn.  Rhiannon said that if you live then you have a history.   so maybe, even though i havent done very many things, or lived centuries like some other beings, i have lived still, and can learn. and i am grateful that there is so many family to teach me.   i like my part of the castle story, and i love my Master.

August 10

yesterday, MsBambi collared zephyr. an trinket got to be there ! jonjon and mb were there it was a small gathering an very touching. trinket cried cause she is so happy for MsBambi. MsBambi is always so good to trinket.
an acourse like everything it made her think bout her Master. how she was happy but then when she belonged to Him she found out there is even more happy. how He can make her feel calm or excited or both at the same time !

Similar topics
---
Permissions in this forum:
You
cannot
reply to topics in this forum